What is the Future of e-Commerce Fulfilment?
November 2020
What is the future of e-commerce fulfilment?
Because brick-and-mortar retail is on the decline, retailers have accelerated the transformation of their supply chains; demand for small, local warehouse space has surged, leading to transformation from brick and mortar into local fulfilment centres.
In the future, demand for order fulfilment is predicted to continue to grow. While outsourcing e-fulfilment is increasingly common for smaller e-retailers and marketplace sellers, marketplaces such as Amazon, and many major global brands, will continue to keep the service in-house, recognising its strategic importance to their proposition. Some multi-channel retailers are exploring the potential to use their store networks as fulfilment hubs to support same-day delivery.
Continued growth in the market, driven by further increases in internet retail is predicted. Prior to Covid-19, growth was predicted to be less rapid than in the past as "internet retail inevitably matures as it accounts for an ever-larger share of overall UK retail", however more recently, the pandemic has already accelerated online retail growth by an estimated five years.
In the future, advances in warehouse robotics are predicted to increase picking efficiency, reducing labour and property costs thanks to the use of satellite storage locations.
Because demand has outstripped supply, retailers throughout the UK and Europe are searching for extra storage capacity to grow their business, but before selecting a fulfilment provider, consider if they are suitable for your business model and growth aspirations.
How do I choose which fulfilment provider to work with?
At Whistl we help a wide range of online retailers and brands outsource their fulfilment. Ultimately it begins with your individual circumstances, such as:
Your growth aspirations
Your customers' expectations
Where your current customers are based
Where your future ideal customers will be based
Your product dimensions and weight
Any bespoke storage requirements
The amount of stock you need to store
Your Sell-Through Rate - the speed at which you will sell your stock or in other words, clear your inventory
Any value-added services such as outsourced eCommerce customer service and customs clearance.
Read how Whistl has helped Ethical Superstore fulfil orders more efficiently?
Whistl provides eCommerce fulfilment and contact centre services to support this eco-friendly fashion, food, cosmetics retailer. As an established multi-channel mid-market online retailer, Ethical Superstore carries over 7k SKUs and has almost 200k items in stock, at any one time (stored securely within Whistl's warehouse network).
Thanks to Whistl's national fulfilment warehouse network and continuous investment in growth, Ethical Superstore are now better prepared to deal with huge sales spikes and peak periods, this was seen during 'cyber week', with multiple orders required to be sent to customers, across their diverse range of products. Read more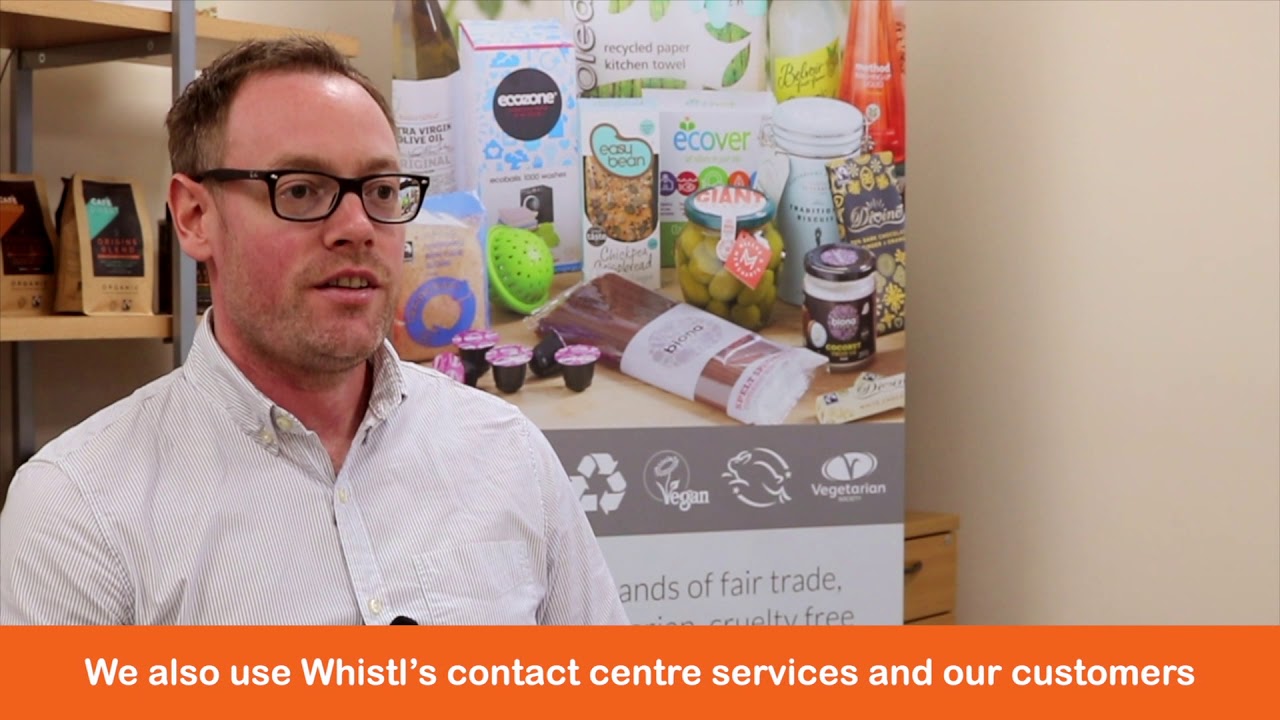 Whistl's Fulfilment Process
Goods arrive at our fulfilment centre

Items Delivered
Join our newsletter
Sign up and receive all the latest industry news and insights directly to your inbox.
Keep me Posted
Research, Insights and Industry Guides
In depth insights and research studies to help you better understand customer perceptions & expectations.
Show me
Whether you're new to Whistl, one of our customers or just want to ask some questions we'd love to chat!
Or let us give you some ideas on how we can help you drive your business forward. Tell us a bit about yourself